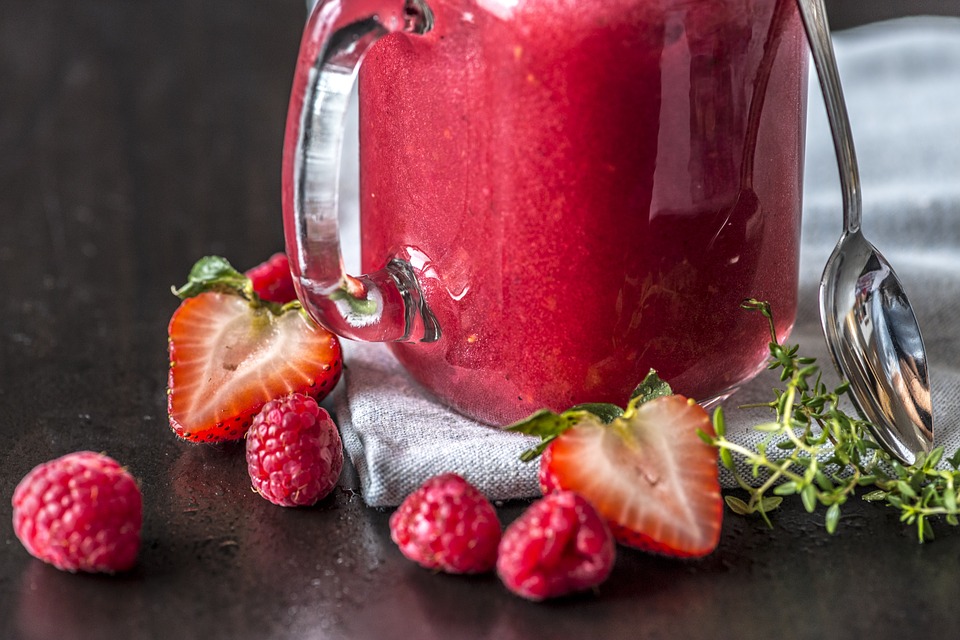 3 Morning Drinks That Energize Better Than Coffee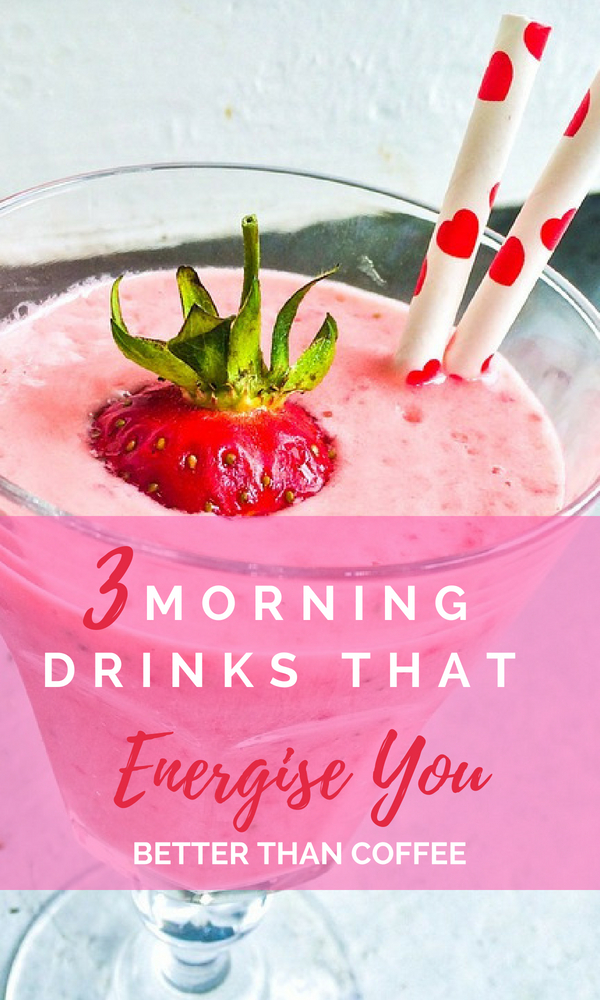 Need a pick me up that doesn't give you the jitters. Try these 3 energizing drinks and Smoothies. They are amazing when I'm lacking the energy needed to get through the day. I even give them to the kids. I use stevia in my drinks to cut down on my sugar intake, but feel free to replace it with your favorite sweetener or none. If the fruit is very ripe it will be sweet enough on its own.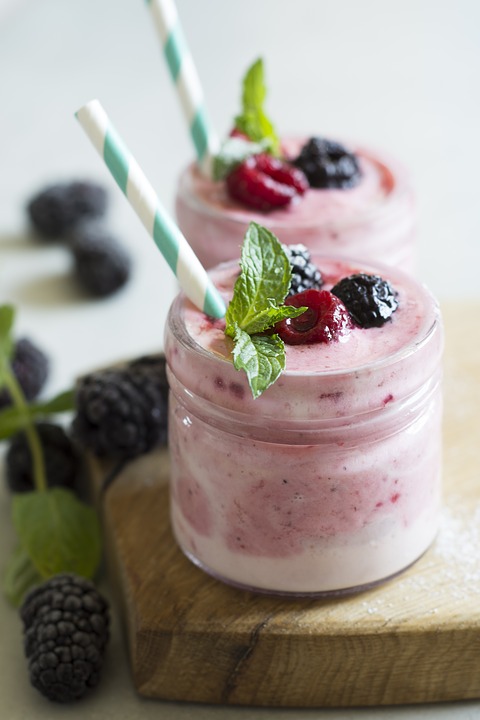 Double Berry Tango
This yummy smoothie is great to energize your day. It helps improve eye sight, brain function, and offers relief from high blood pressure. I love to have this smoothie in the morning along with a bowl of homemade granola and yogurt.
Ingredients:
1 cup fresh strawberries
1 banana
1/4 cup of red raspberries
1 1/2 cups of  Almond or Soy Milk (more or less as desired)
1 cup of Ice
1 pkg stevia or monk fruit
Blend all ingredients in a blender or smoothie maker. Shop now for the KitchenAid Blender!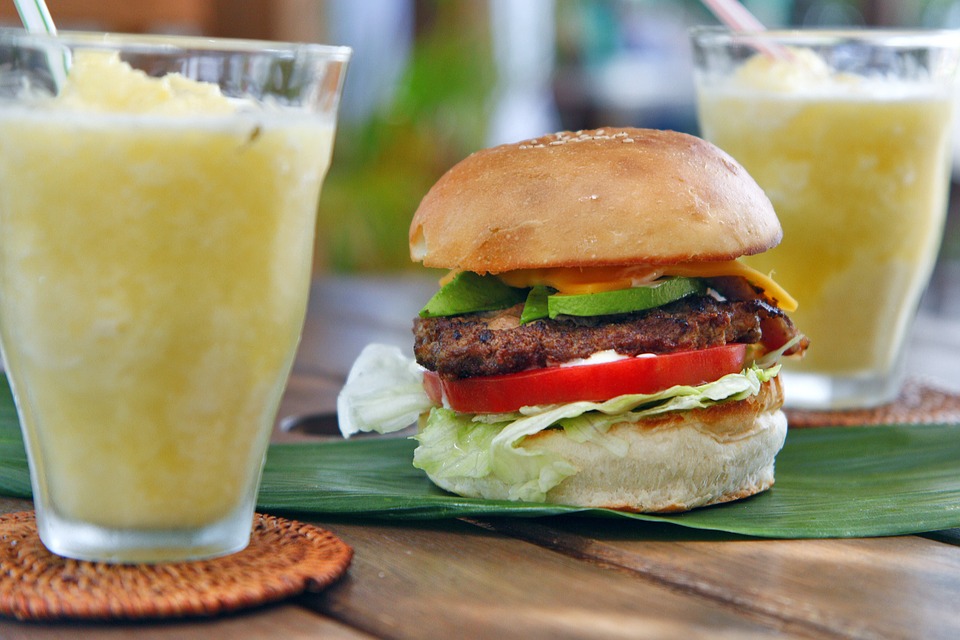 Pineapple Paradise
Wow, an anti-inflammatory and high energy drink. This drink is loaded with unexpected benefits too, including boosting the immune system, helping your respiratory health, aiding in digestion, strengthening bones, cure for coughs and colds, and great for weight loss.
Ingredients:
2 cups of Fresh Pineapples
1 cup of Ice
1 1/2 cup of Almond or Soy Milk (more if needed)
1 pkg stevia
1 banana
Blend all ingredients together in a blender or smoothie maker.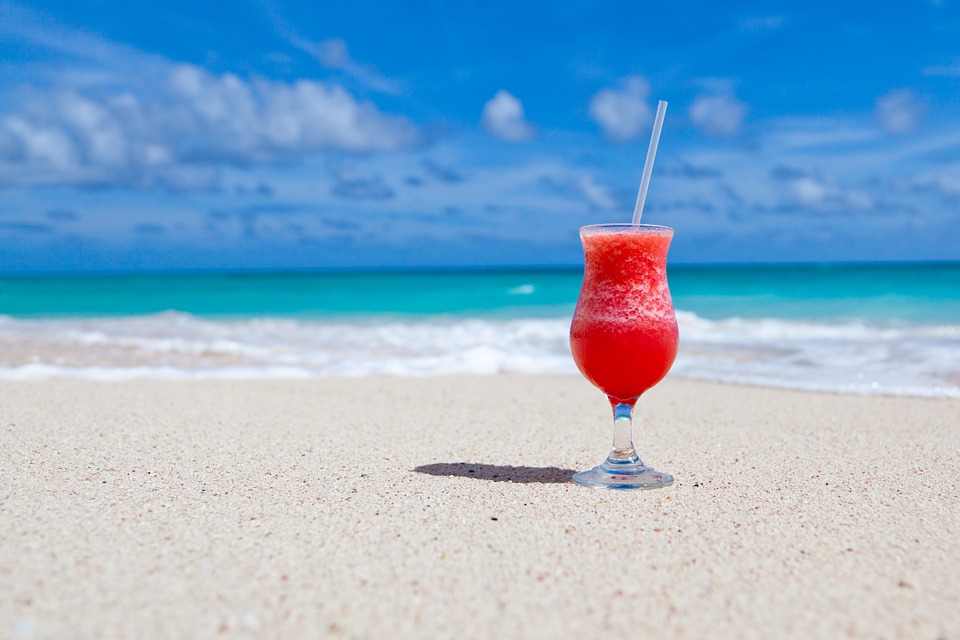 Watermelon Frosty
This drink floods my system with energy to last the whole morning. It's also excellent for skin, hair, and weight loss. This is one of my favorite drinks, especially during the summer when watermelons are in season. Super easy to make and so worth it.
Ingredients:
3 cups fresh ripe watermelon
1/2 cup organic coconut water
1-2 pkg stevia
2 cup of Ice
Blend all ingredients in a blender.